Our first study session of the year
For Captain Bruce himself, as well as for those who love boats and vehicles, boat shows held all over the world are exciting events full of expectations.
The venue is home to a variety of products and services related to marine leisure, such as boat exhibitions, boat parts and tech systems, ocean recreation enthusiasts and industry professionals.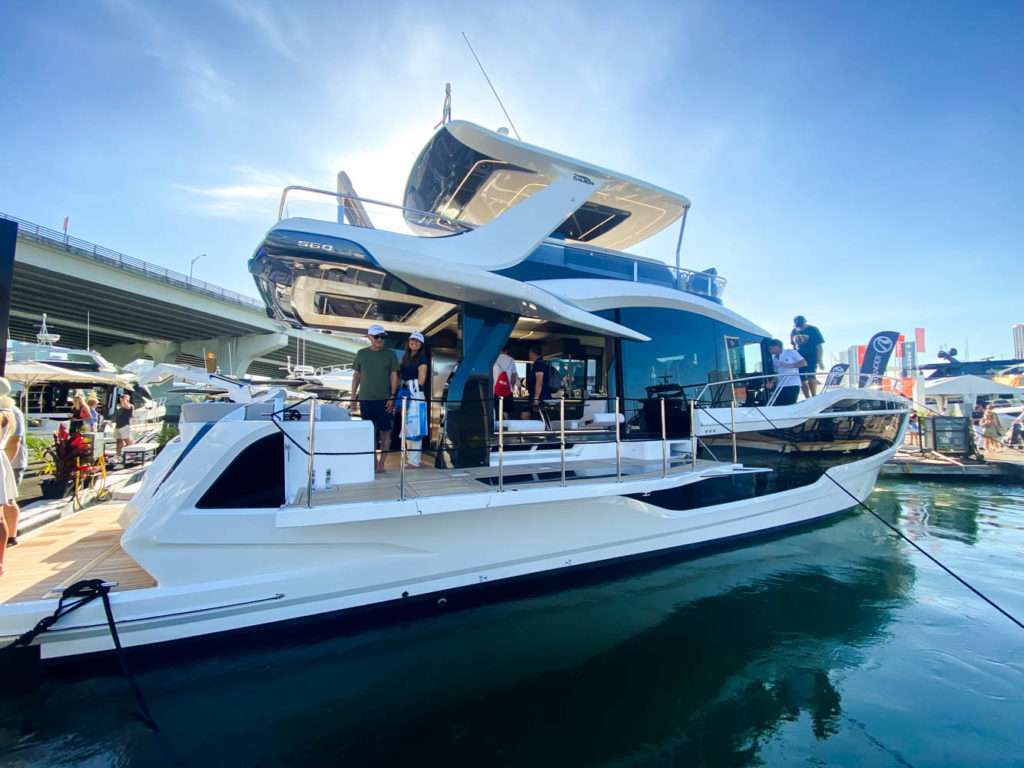 The electric boat exhibition caught our attention
The boat show is an important learning opportunity for us, where we can see and experience the latest boats for a variety of purposes, from small boats to superyachts, and think about their strengths and weaknesses, and gain new ideas about the world of ocean activities.
At the Miami Boat Show, we were able to exchange opinions directly with boat manufacturers and technicians, and it was a very meaningful experience to be able to further enrich our knowledge.
In particular, I was interested in the fact that the number of electric boats on display has increased. I realized that there is a growing awareness of environmental conservation around the world.
Experienced a private boat cruise in Miami!
We always experience private charters in different places, but this time it was Miami, where boat activities are flourishing. I was impressed by the encounters with manatees, iguanas, and pelicans that appeared around the boat.
I'm sure our customers who find Honu on our tour will be just as impressed. These experiences are a great opportunity for us to experience as customers.
---
After the Miami Boat Show, the staff moved to Fort Lauderdale for 5 days of on-board customer service training. We studied 5-star service, from pouring wine to folding towels to tidying up the restroom.
We will continue to strive to provide our customers with a better time on our Oahu waters!
I'm looking forward to the next study session!
---
Select a destination for your activity in Hawaii